Comfort Show Highlight: New Girl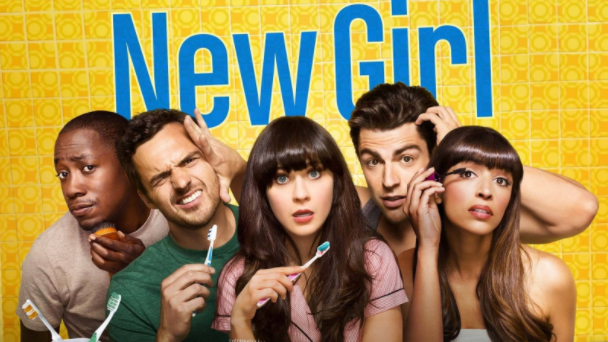 There are numerous shows with characters that truly speak to us beyond the screen. We can have multiple shows and movies, or just one. Comfort shows and movies can last a lifetime, or just for the time that we need them. Speaking from experience, I know that comfort characters have provided me with a safe space in my times of stress and loneliness. I could name numerous shows and movies that have helped me go through rough times. Today's Comfort Show Highlight: New Girl.
How did I even get there? I went through a break-up and wisdom teeth surgery during Spring Break 2021. Imagine feeling sad, puffy-cheeked, in pain, and only being able to eat plain mashed potatoes for every meal. I wanted to keep myself afloat in some way, especially because I was spending the majority of my time in bed. I decided to start watching a new show, something that was upbeat and comedic. Basically, something that was the exact opposite of how I was feeling. I scrolled through a couple of shows on Netflix and came across New Girl.
"After a bad break-up, Jess, an offbeat young woman, moves into an apartment loft with three single men. Although they find her behavior very unusual, the men support her – most of the time" (IMDB).
I automatically clicked watch because I thought if I could watch another person go through a break-up and thrive, I would get some of that energy myself. Best decision I made that month! New Girl was perfect and exactly what I was looking for. It was funny, quirky, and made me feel less alone. My favorite character changes based on my mood, but it's most likely tied between Jessie, played by Zooey Deschanel, and Schmidt, played by Max Greenfield. Jessie for her bubbly nature, wonderful fashion, and outgoing personality. Schmidt for all of his funny moments (which can easily be found in a TikTok compilation). Their problems were also very simple (going through a break-up, job interviews, who used Schmidt's towel, etc.), which I loved watching.
This show gave me something to look forward to seeing the next day. It distracted me from my emotional and physical pain and provided me with characters I came to care for. I cared if Jessie got herself back on her feet, if Schmidt got the girl, if Nick would get over his ex, or if Winston would ever finish a puzzle. For those who like simple slice-of-life comedies, who are looking for that one show to start and be their getaway from life's stresses, I highly recommend New Girl. I am so grateful that this show exists, and I'm grateful for how it helped me in my time of need.
Selena Brown Rios is the host of Hour of Heroes, a hero-themed music station and talk show that airs on KSSU (Wednesdays at 1 PM).