Meeting new people in the virtual college experience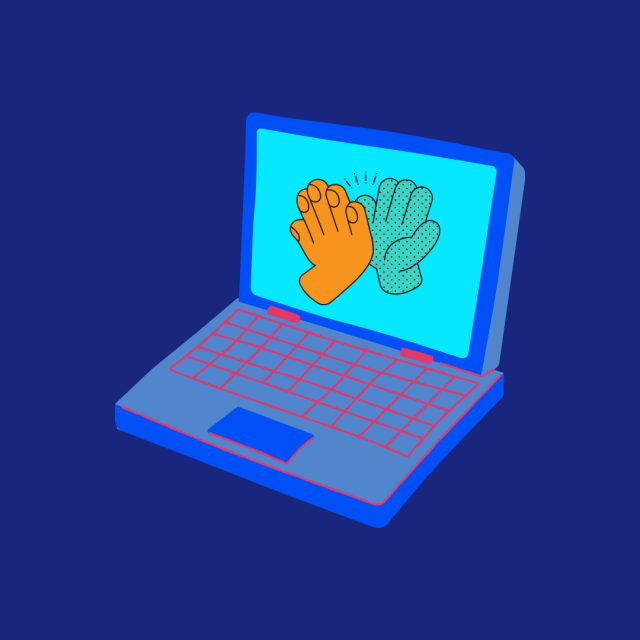 As we all know, the next spring semester is going virtual again. We also know how hard the fall semester was in our mental health, focus, and human interaction. Online college is tough for all of us. Some professors do not understand the pandemic and assign vast amounts of work or do not accommodate students. I heard stories that professors made classes more difficult because they felt that online made things too easy. Other professors clearly understood our predicament and made accommodations for us. Personally, I do think most professors want us to succeed, at least from my experience. For example, in one of my classes, my professor did not have any set due date for his labs, which allowed for flexibility when turning in the labs. Another professor gave us flex/extra credit that allowed us to skip one out of four major papers of the semester. If something came up when one of the papers were due, then we could skip it. Or if we wanted to do all four, then we would get extra credit.
Something that helps with human interaction and mental health is by joining clubs or meeting new people. I understand we cannot do this in-person, but we can do this online too. Just because we are online, it does not mean you are alone and can't still feel connected to Sac State. I have joined many clubs during the Fall semester, such as Japan Club and the Environmental Student Organization Club. Every week in Japan Club, we have a meeting that discusses or presents a specific topic, then we go into different breakout rooms based on what we wanted: chatting, gaming, or study breakout rooms. If you are not a club type of person, you can join discord communities. From my experience, I joined discord this year, where I made plenty of friends and felt a stronger connection to the Sac State community.
I have listed a few discord communities that are not directly linked to Sac State but have Sac State students. You just have to read the rules and respect everyone. Being a part of an online community might help you during the Spring semester.
Discord Communities:
This is a discord where you can meet and hang out with new people that goes to Sac State. If you're looking for any online companions/friends, then you should join. We're just a group of students trying to navigate school together.
This is a discord where you can share your favorite hobbies with other Sac State students, such as sharing digital artworks, music, photography, and delicious food.
This is a collection of discords from official clubs.
Brian Thao is the host of Reddit Stories, a talk and review show that airs on KSSU Sac State's Student-Run Radio.
Tune in to KSSU.com to hear shows hosted by Sac State students. Streaming 24/7 music, sports, talk shows, and more, there is something on KSSU for everyone. Interested in hosting your own radio show or podcast with our station? Click here to learn how to become a KSSU DJ.