Movies vs. Streaming: Which is best for Marvel?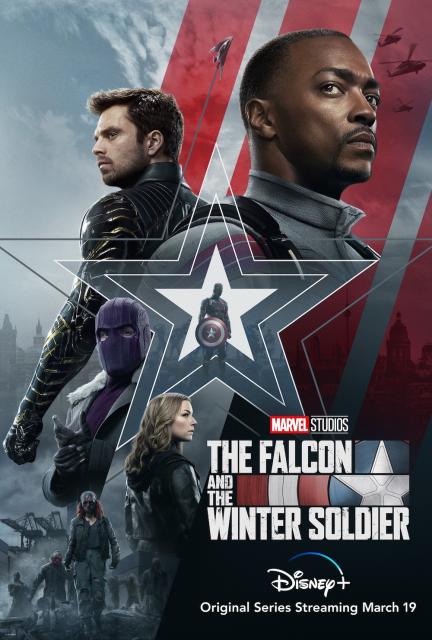 With the surge of Marvel Cinematic Universe (MCU) content releasing on streaming platforms, it got me wondering- what is better for the universe-based franchise? Are tv series better, or are the traditional movie settings better?
I am a big fan of tv/streaming series over movies. However, for a universe as expansive as the MCU, I think having a few series on the side while having the main stories be told through movies is the best way to go. Imagine if the mainline MCU up to Endgame was all in a TV series. If someone were to try and catch up after seeing no MCU content, they would have to watch probably somewhere near 150 episodes (assuming each movie has a series that would have 6-8 episodes, this makes the range 132-176). The MCU is already a mammoth of a task for most people, and movies only total up to about 50 hours. This new series idea would be roughly 150 hours of content, assuming each episode is an hour-long, making the commitment three times harder to complete.
I think having a few series on the side while having the main stories be told through movies is the best way to go.
The two series: The Falcon and The Winter Soldier and WandaVision, have been great so far to have us really understand characters. Even though Bucky, Sam, and Wanda were all fan-favorite characters, they didn't receive the same development that some of the other main characters got. Ever since The Falcon and The Winter Soldier released, I feel much more invested in Sam's character and progression now. They could have made The Falcon and The Winter Soldier into a movie, but I don't think it would do the characters justice. There are just too many important details to every character's experience that a movie would just make the characters feel shallow.
In short, the movie format is strong for what the MCU has already established with its vast character list and world-building. The tv/streaming series format is also a welcome addition to the MCU because it adds much more depth to characters and situations that feel like they just need a little bit more time on their own to be properly flushed out. I believe Marvel's best course of action is to keep the movies for the mainline story but keep the series alongside it.
Aaron George is the host of On-Air with Aar-on, a gaming news and review talk show that airs on KSSU (Tuesdays at 6PM).
Tune in to KSSU.com to hear shows hosted by Sac State students. Streaming 24/7 music, sports, talk shows, and more, there is something on KSSU for everyone. Interested in hosting your own radio show or podcast with our station? Visit here to learn how to become a KSSU DJ.